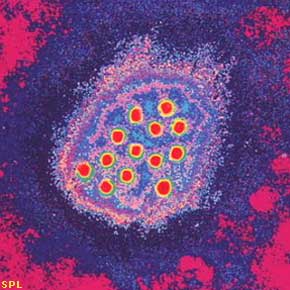 Tippecanoe County health officials on Wednesday warned diners who ate at Arni's in Lafayette's Market Square on Sept. 13 or 14 that they might have been exposed to hepatitis A and should get vaccinations, after the discovery that an employee who handled food at the popular restaurant was diagnosed with the illness.
The restaurant, the flagship location for the Lafayette-based Arni's chain, is open for business and "a thorough disinfection of the restaurant has been conducted," according to Khala Hochstedler, administrator with the Tippecanoe County Health Department. She said management at Arni's was working closely with the health department.
Hochstedler said the case was reported to the county health department Monday, after the patient went to a Lafayette hospital with symptoms of hepatitis A, which can include nausea, diarrhea and jaundice. She said a health department investigation showed that the patient had worked Sept. 13 and 14 at Arni's.
"We've been getting the word out for a while now that people who go out to eat or work in food service should get vaccinated for hepatitis A," Hochstedler said. "There's a been an outbreak of hepatitis A in Indiana, and we were waiting for it to happen here. This isn't Arni's fault. This could have happened at any restaurant."
Hochstedler sad that "it is relatively rare" to be infected with hepatitis A through an infected food handler. But she said Tippecanoe County health officials were recommending that anyone who at Arni's Market Square on those two days get a hepatitis A vaccination within 14 days to protect against the viral infection of the liver.